A new generation of care for a new generation of children
Futuro embraces a dynamic and holistic approach to learning, tailoring our program to meet the evolving needs and interests of each child.
Looking for care? We recently opened our first centre at Gledswood Hills, and will be opening centres at Bardia and Austral in mid-late 2024.
For more information, or to join our waitlist, make a Quick Enquiry now.
Play. Purpose. Potential
Futuro does childcare and education differently.
Our ethos 'Play, Purpose, Potential' informs everything that we do and underpins our commitment to making the future a better place for our children.
Play
Play is at our core and must be central to everything we do from learning to our relationships. We introduce your children to fundamental learning skills through activities they actually enjoy. They'll cook up a storm in our impressive chef-designed kitchen using the vegetables they grew in our garden. They'll explore and get their hands dirty in our natural play areas, all while getting the tools needed for a seamless start at school.
Purpose
Futuro's purpose is to inspire children and educators to become global citizen through a considered education approach. Little ones are naturally curious about the world. We draw on this curiosity to help each child build the confidence, skills and passion for learning - long before they start primary school.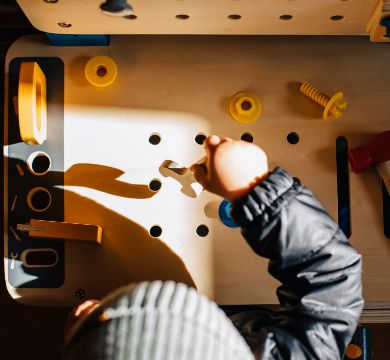 Potential
Futuro will guide children and educators to be confident and uncover their true potential in life. Everything we do at Futuro is for the future of our children. From our sustainably-built learning environment, to the meals your child eats and their daily activities. As Educators, our learning never stops either. We constantly integrate findings from new research to support your child every step of the way to meet their human potential.